Local 4-H Members Visit Threemile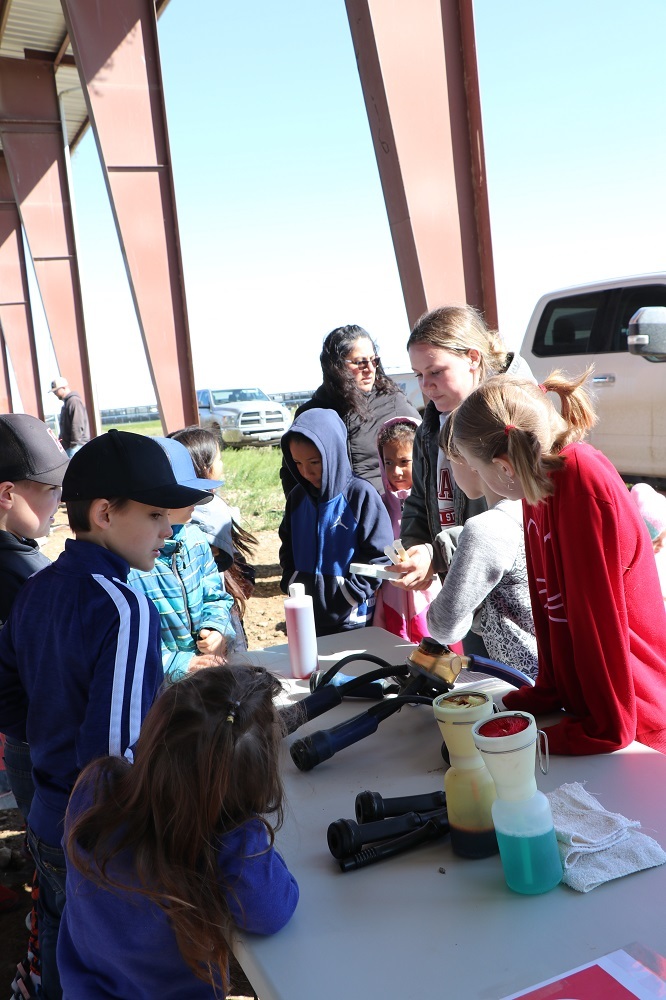 On Friday, May 20, local 4-H'ers from all over Morrow County descended onto Threemile Canyon Farms for the annual Threemile 4-H Field Day.  The fifth annual event provided an opportunity for Morrow County 4-H'ers to visit the farm to learn about our operations from our team of veterinarians, agronomists, and farm and dairy personnel. This year, we had about 80 guests including 4-H'ers, parents, and staff at our event.

Each year, our team puts together hands-on activities to give our visitors a view of the different activities at the farm. This year, we had eight interactive stations, ranging from equipment used in the milking parlor to our irrigation system and how it works.
After guests visited each station, 4-H'ers tried their hands at trivia from the information they just learned. Hands quickly shot up and the feeling of excitement was all around to answer the questions first to earn gift cards.
After trivia, we enjoyed a lunch of street tacos and then finished lunch off by having Tillamook ice cream and cheese. While everyone was eating, we handed out goodie bags to our visitors to take home with them. The bags were filled with a puzzle, Threemile cups and lip balm, a delicious cookie and pencils.
Once everyone was finished with lunch, interested guests took tours of the dairy. To cap off the day, Threemile 4-H Dairy Heifer participants completed their May animal checks. Each heifer was weighed and evaluated by our nutritionist to make sure the animal is gaining the proper amount of weight.
The field day is a great opportunity for our local youth, as well as parents to see the different things we do here at Threemile. It's been a great event, and we hope it gets the younger generations excited about agriculture. Thank you to everyone who attended!