Students and families see dairy farming up close during 4-H Field Day
Local students and their families got an inside view of dairy farming at Threemile Canyon Farms' annual 4-H Field Day in May – very deep inside, as students had the opportunity to thrust their gloved arm into a cow's working digestive system.
"It felt like warm steak and hay!" said Gideon Topliff, an 8th grader from LaGrande, laughing with his friend about the experience. Topliff's dad works at the farm, and the family raises cows at home, but the fistulated cow – a term for a cow with a medical device called a cannula implanted in its flank so that veterinarians can study its digestion – was a new experience.
Gideon's mom, Elizabeth Topliff, agreed. Even for farm kids, the chance to see more in-depth aspects of life at Threemile ­– activities focused on irrigation or integrated pest management or how to help a distressed cow give birth to a healthy calf – expands their perspective, she said.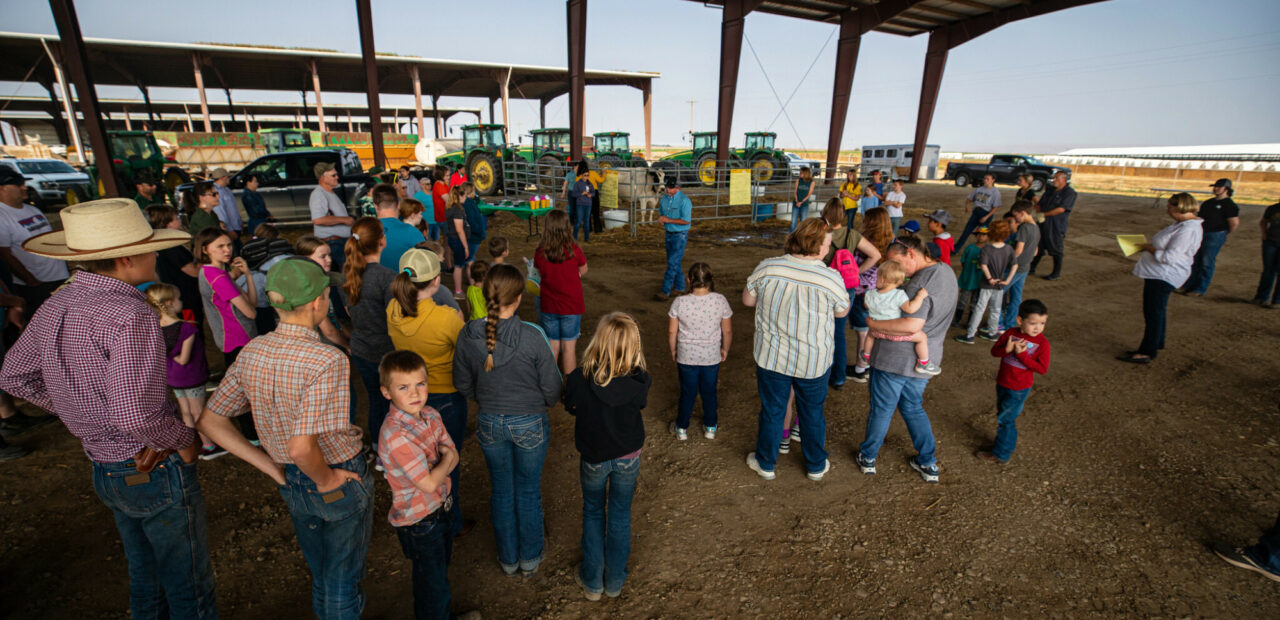 Ehrin Dawson, Threemile Canyon Farm's nutritionist, guided students through the activity, explaining how they could feel the contractions in the cow's rumen, the mat of feed, and farther down, a more liquid area where digestion was occurring. She encouraged participants to reach in, pull out the plant matter for a look, and feel the cow's body working.

"It gives them the opportunity to see a different side of the farm," Dawson said, rubbing the side of the glitter-bedecked cow to soothe her. "It brings the community out to the farm, shows everyone how we're families too."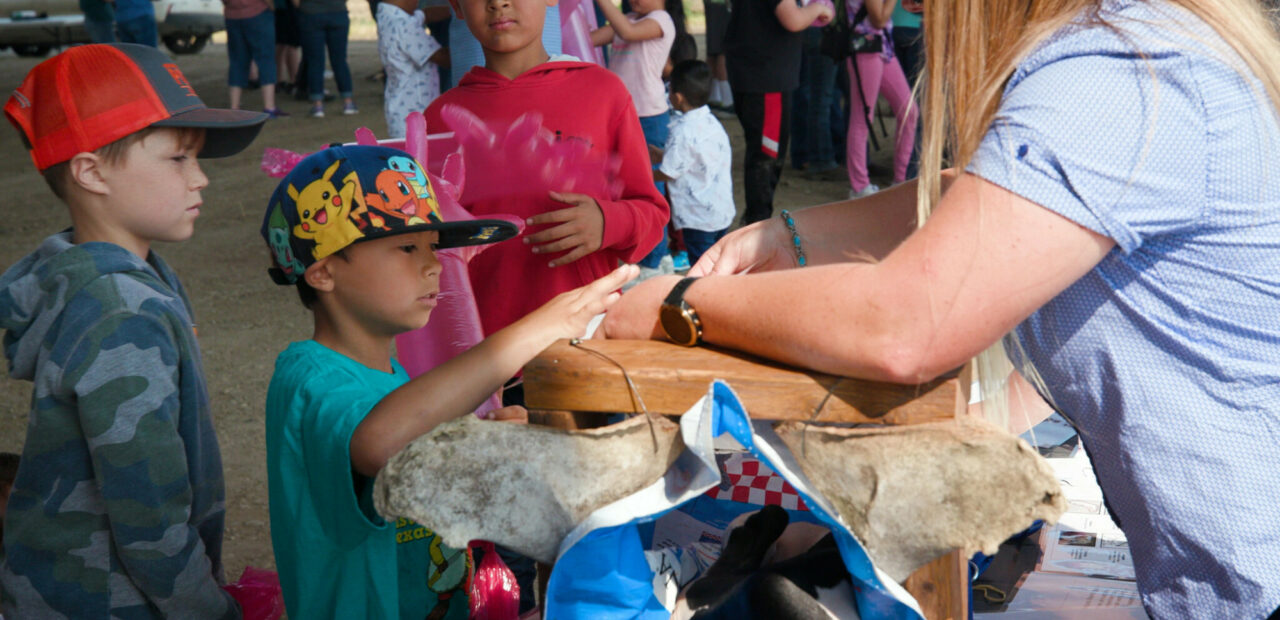 A few yards away, Jeddie Aylett, a director at the farm, talked to students about how different crops grow and explained the integration between the crops and the dairy. "It takes this whole team to make it work," he said.
This fifth 4-H Field Day attracted about 120 local people, a mix of family members of farm employees and local 4-H students and their parents, to chat with farm leaders, explore various aspects of agriculture and share a community picnic.
"Hopefully we're meeting some of the future employees of Threemile Canyon Farms today," said Farm President Bill Antilla. "It's great to be engaging the community and creating the opportunity for the kids to see first-hand how an actual farm works, to see the connection between the crops and the dairy and how we all work together."
Jeff Wendler, Threemile director of livestock operations said the staff loves hosting the event every year to introduce kids to agriculture. "We're very proud to be part of Morrow County, proud of all the products that we produce here to feed the world," said Wendler. "You're never too young to start thinking about careers in agriculture," he said.