Threemile Canyon Farms Mourns the Loss of Leader Marty Myers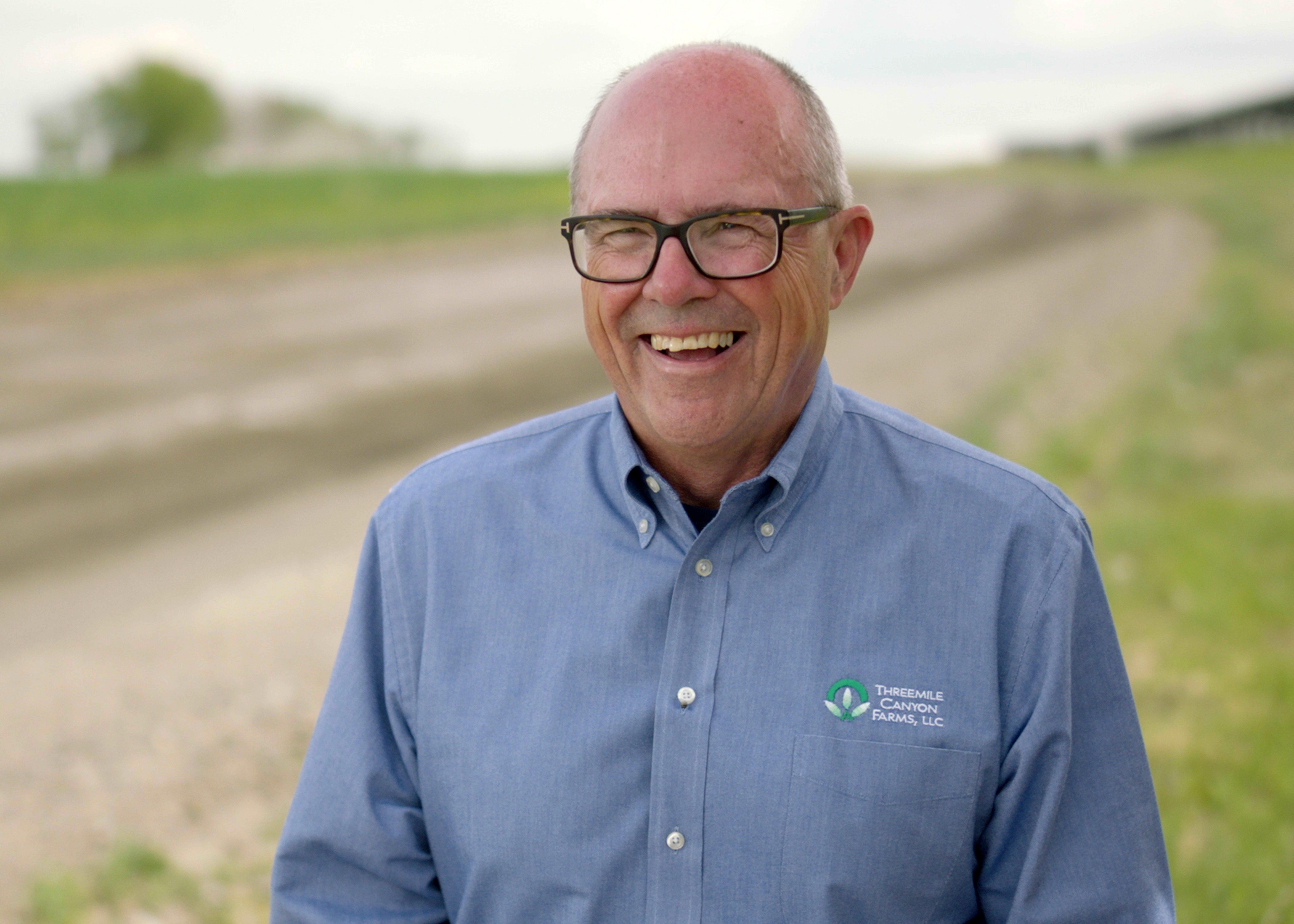 It is with immense sadness that we announce the passing of our friend and leader of Threemile Canyon Farms, Marty Myers.
Marty was the visionary behind Threemile Canyon Farms and our cherished leader. Threemile Canyon Farms started in 1999, with the dairy following two years later. From the beginning, sustainability was made the center of the farm's operations, long before the concept was popular. It was Marty's idea to reduce the farm's waste by using manure, not only to fertilize organic crops, but also to produce energy through a methane digester. 
Marty's vision was not merely operational; his vision included a very clear picture of what it means to be a member of the community. Threemile Canyon Farms has always been a visible and committed member of the Boardman and greater Morrow County community. Under Marty's leadership, the farm began programs to regularly donate food to the local food bank, provide a staging site for the local fire department and support programs for youth interested in agriculture. 
As proud as Marty was of the operations, his greatest pride was in the Threemile Canyon Farms team. He was quick to give credit to the committed individuals who shared his passion for the farm and loved that they often recruited friends and family to work there. He created a culture of development that included a very successful intern program and other programs that encouraged young people to pursue careers in agriculture because he saw them as the future of the farm. 
Marty was a contributing member of the agriculture industry for over 20 years, and was frequently brought in to difficult policy discussions for his farming expertise and keen diplomacy skills. Along with his leadership of Threemile Canyon Farms, Marty served as a commissioner of the Oregon Potato Commission and Oregon Dairy Nutrition Council. He also served on the board of the Oregon Business Association, The Freshwater Trust, Potato Growers of Washington, and, most recently, the Oregon Board of Agriculture. Marty was currently serving a term as the Chairman of the Board for Potatoes USA.  
There just aren't enough kind words to use when describing Marty. He was thoughtful, quick to laugh, and someone who always focused on what was possible.  But most of all, he will be remembered as a friend and a true partner to those he worked alongside. He will be dearly missed but his vision will most certainly live on. 
In lieu of flowers or other gifts, Marty's family is encouraging donations to one of these charities in his honor: Blanchet House and Oregon Food Bank.