Appreciating the Drivers Who Keep Our Business Moving
Each September, we celebrate National Truck Driver Appreciation Week. This week we'd like to thank the 3.5 million men and women who spend their time delivering our goods.

This year we want to spotlight and showcase our on-staff Threemile Canyon Farms truck drivers. While there are many truck drivers that play an integral part in our operation, we have two on staff truck drivers, Ray and Marc, each with many years of experience.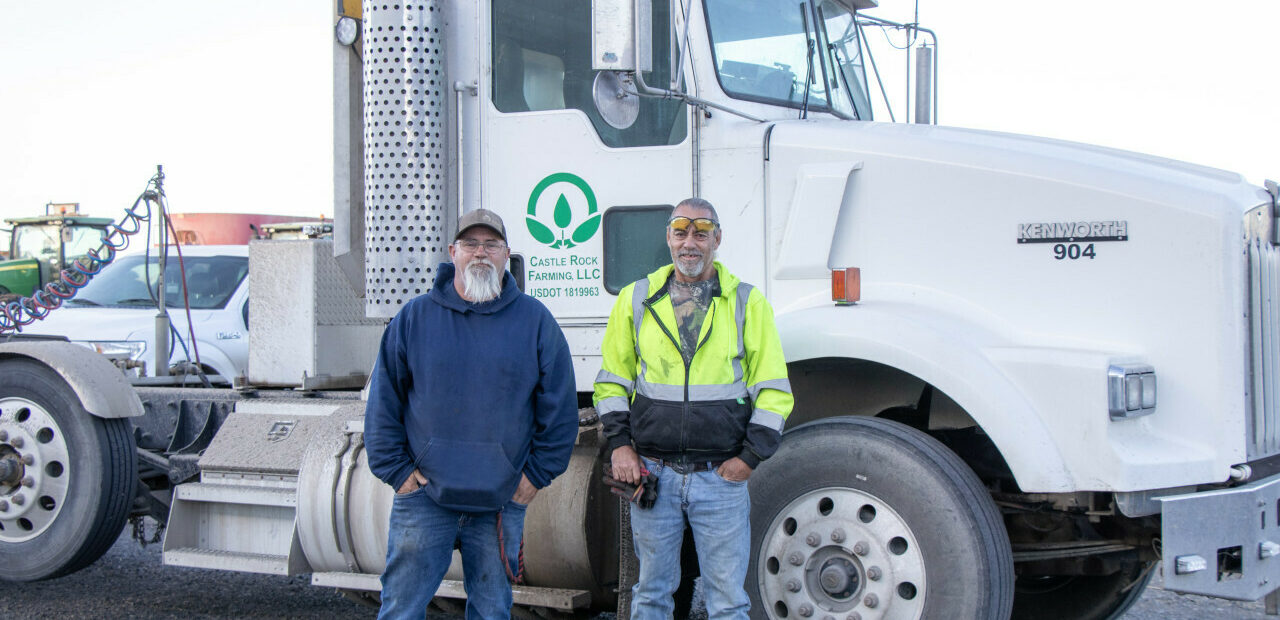 Ray has been a part of the Threemile team for 15 years. Ray started driving truck for us in 2008 but came to us with years of experience. If you see Ray, you can find him hauling anything from cover crop seed to potato harvesting equipment, depending on the season. He says with his job, he enjoys the opportunity to come and go, the people he works with, and how he helps keep the farm moving forward through the things that he hauls.

Marc has recently joined the Threemile team as a truck driver. While he is a newer member of the team, he also came to us with years of experience. Marc is originally from Oklahoma and came to Oregon with plans of it being a temporary move. After spending some time here in Oregon, he decided to make it permanent, and now he is a part of the team. He says his favorite things to haul are implements and conveyors. When asked why he likes working here at Threemile he says; "I like being able to get out and see different things!"
In addition to our on-staff drivers, there are also independent drivers that help transport a variety of products and commodities across the farm, from milk drivers to those that help seasonally during the busy harvest seasons.
Thank you to our truck drivers and the 3.5 million drivers across the country safely delivering goods to our homes and offices!