New Crop of Interns Growing their Skills at Threemile
We are excited to welcome 15 college students to the farm for the Threemile Intern Program. In its 18th year, the Threemile Intern Program provides a one-of-a-kind hands-on learning experience for college students interested in agriculture.
Each summer, a core group of students return to Threemile for a second or third year as an intern. Because of this deep preparation for a career in agriculture, the farm has hired at least a dozen alumni to join the staff full-time. Other interns have gone on to work in agriculture all over the US.
"Every year, we bring in a highly talented group of young men and women to participate in our college intern program.  They are from agriculture and animal science programs from all over the country. Their curiosity, engagement and work ethic are impressive. They make our team better, and we challenge them to carry our sustainable agriculture approach out into the world," said Bill Antilla, farm president."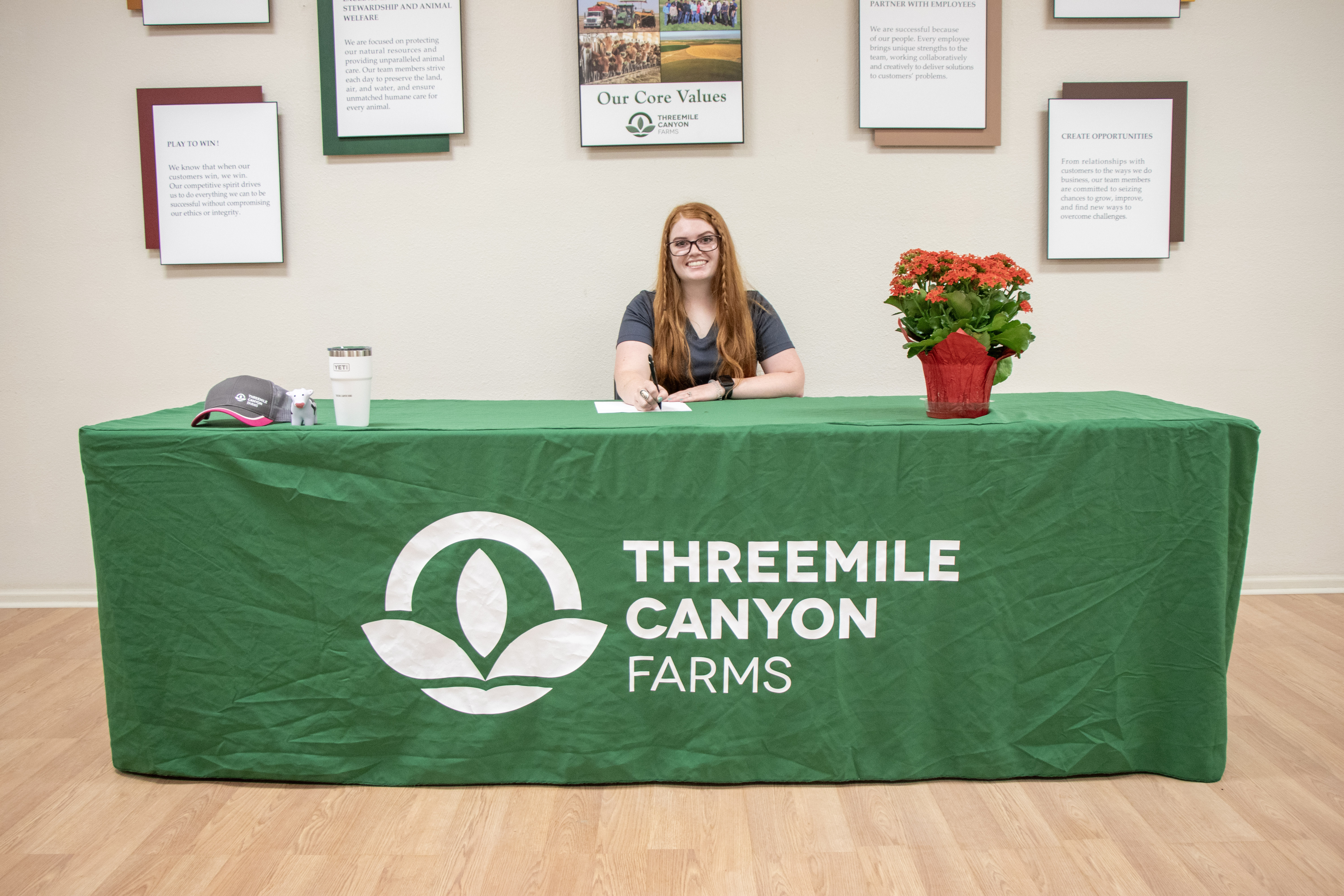 Grace McCarthy is a fourth year Social Media/Communications Intern from Mt. Angel, Oregon. She is a senior at Eastern Oregon University, studying Agriculture Entrepreneurship. During her internship, she looks forward to sharing about the farm on social media, continuing to learn about the business, and helping with the community events that Threemile supports.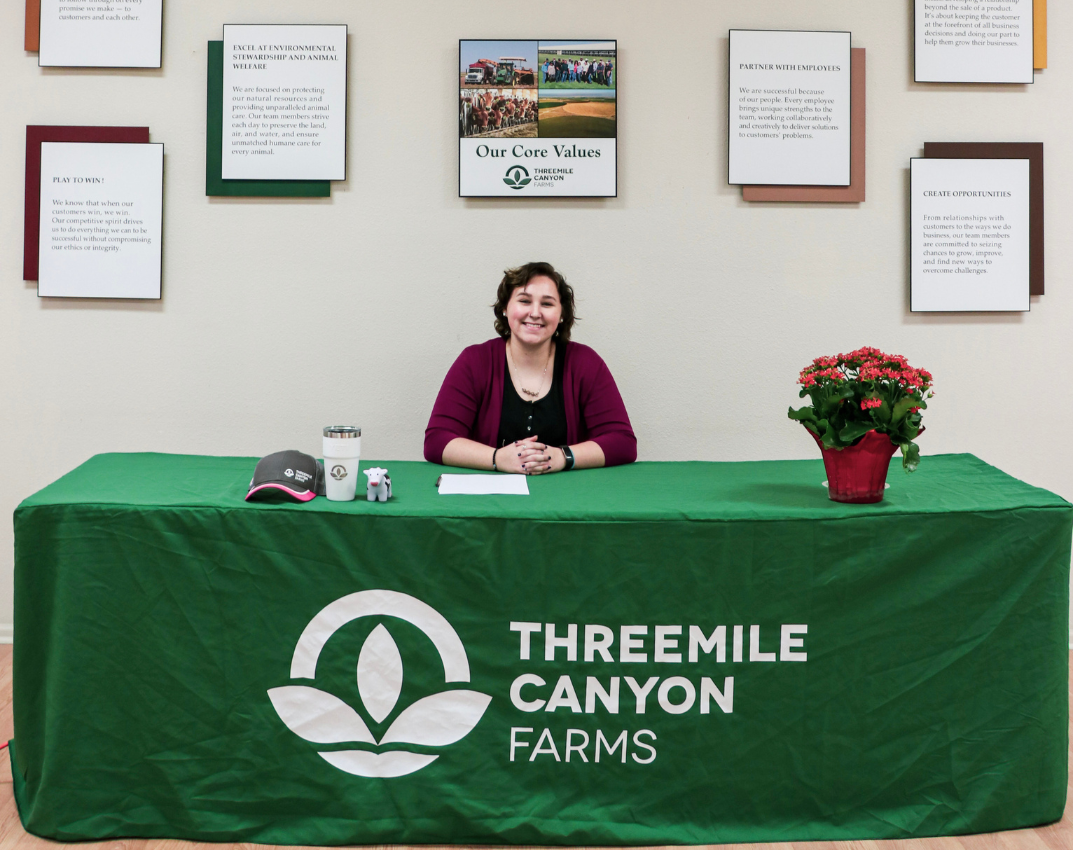 Zoey Gilbert is a third year Agronomy intern, and student at Linn Benton Community College.  Zoey grew upon the farm, with both her dad and older sister being a part of the farm team. In her internship, she hopes to build the skills needed for a future career. Zoey will spend the summer focusing on potato field trials.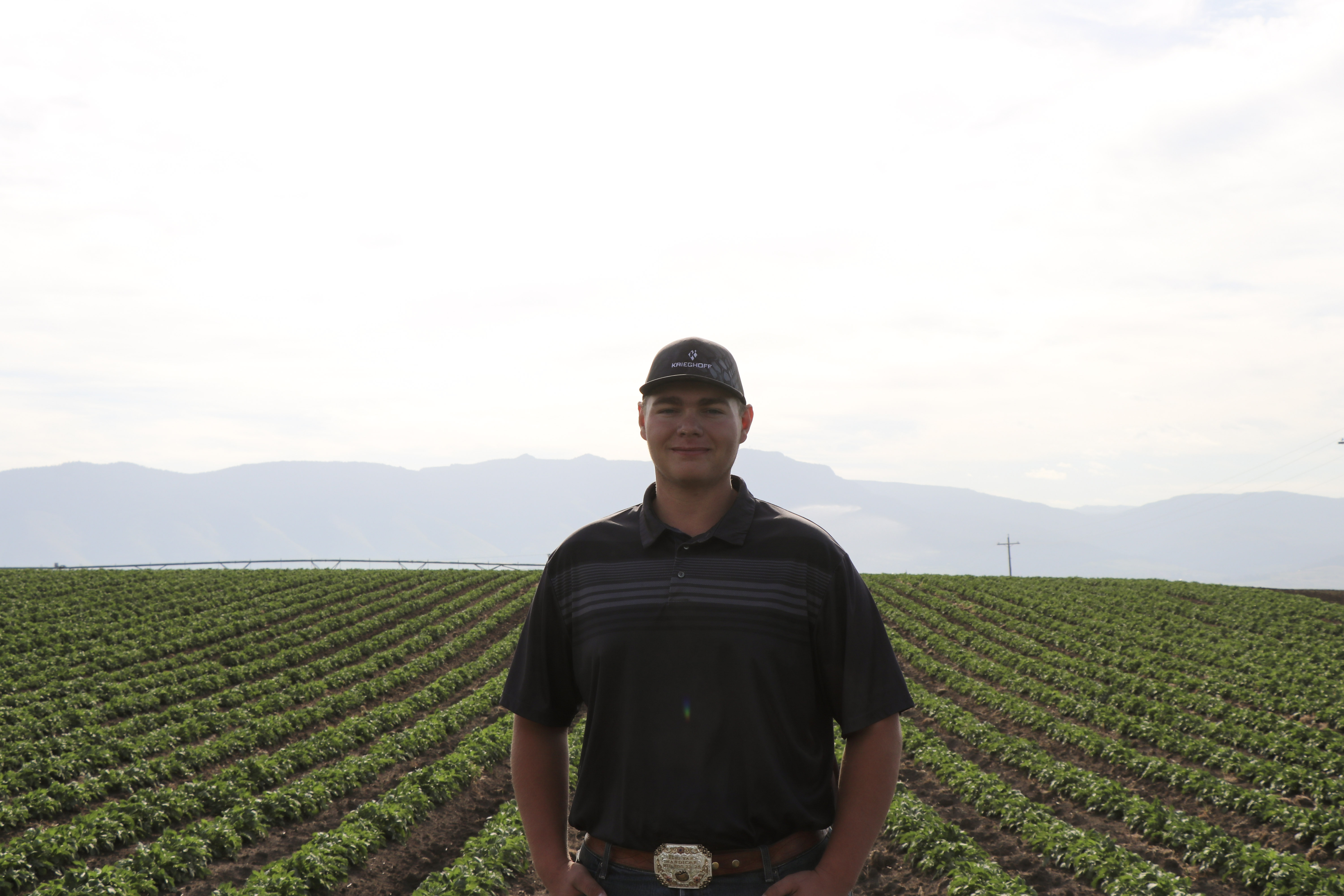 Tyler Pearson is a third year Agronomy Intern from Umatilla, Oregon. Tyler is a junior at Eastern Oregon University and is dual enrolled in the Oregon State University Agriculture Science Program. He is excited to gain more crop and soil knowledge and learn more things across the operation.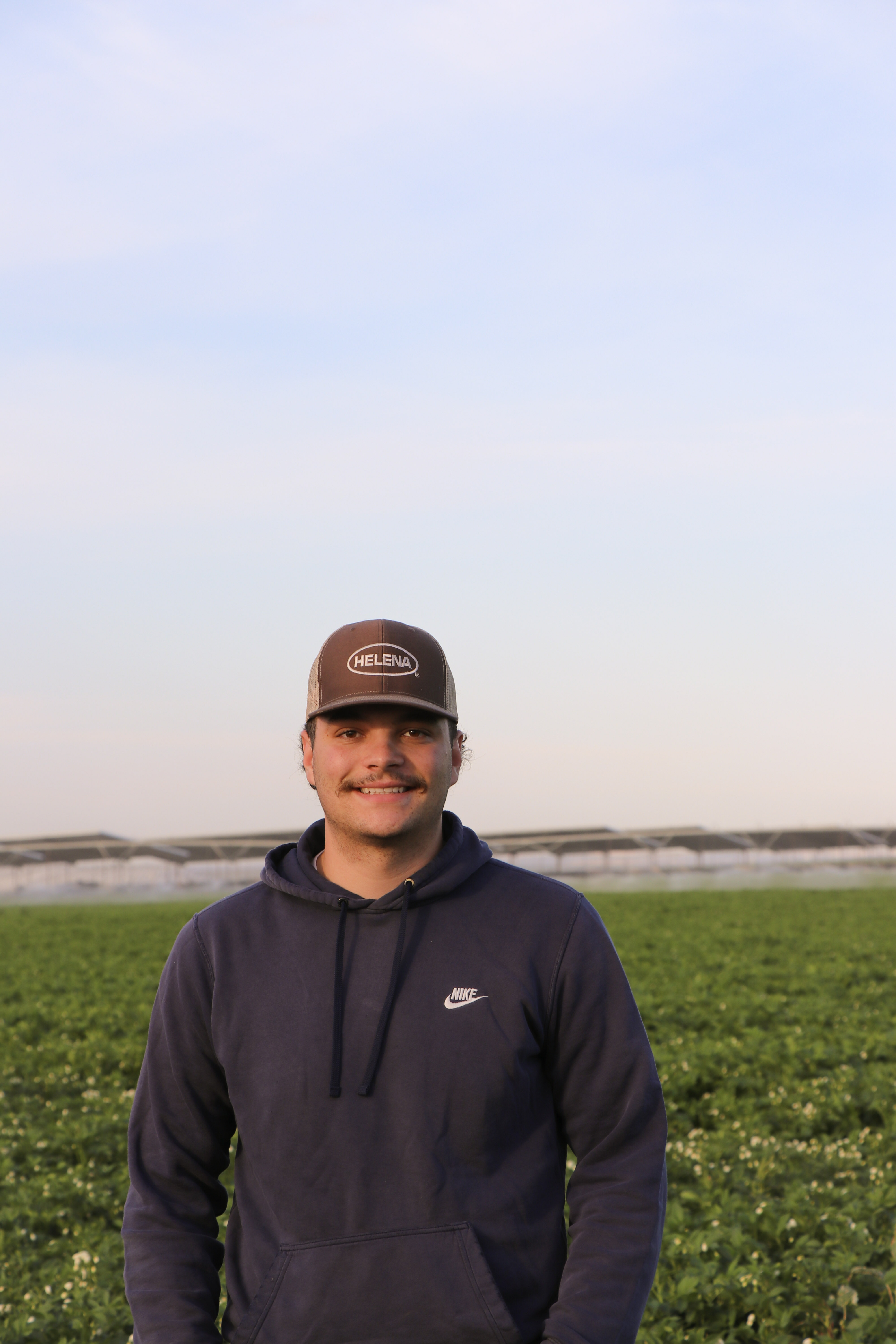 Andrew Zellers is a second year Agronomy Intern from Boardman, Oregon. He recently finished his associate degree and will be attending the University of Idaho for a degree in Rangeland Ecology. He said this summer he is looking forward to gaining more experience on the farm and building long-lasting relationships.   
Katie Hebdon, from Nampa, Idaho is spending the summer with us as a dairy intern. Katie is an incoming junior at the University of Idaho, double majoring in Agricultural Economics with an emphasis in Ag Business, and Animal Science with an emphasis in Dairy. She said this summer she is most excited to work with our nutritionist, learn about what goes into formulating rations, and see what it is like to be a nutritionist on a dairy of this scale.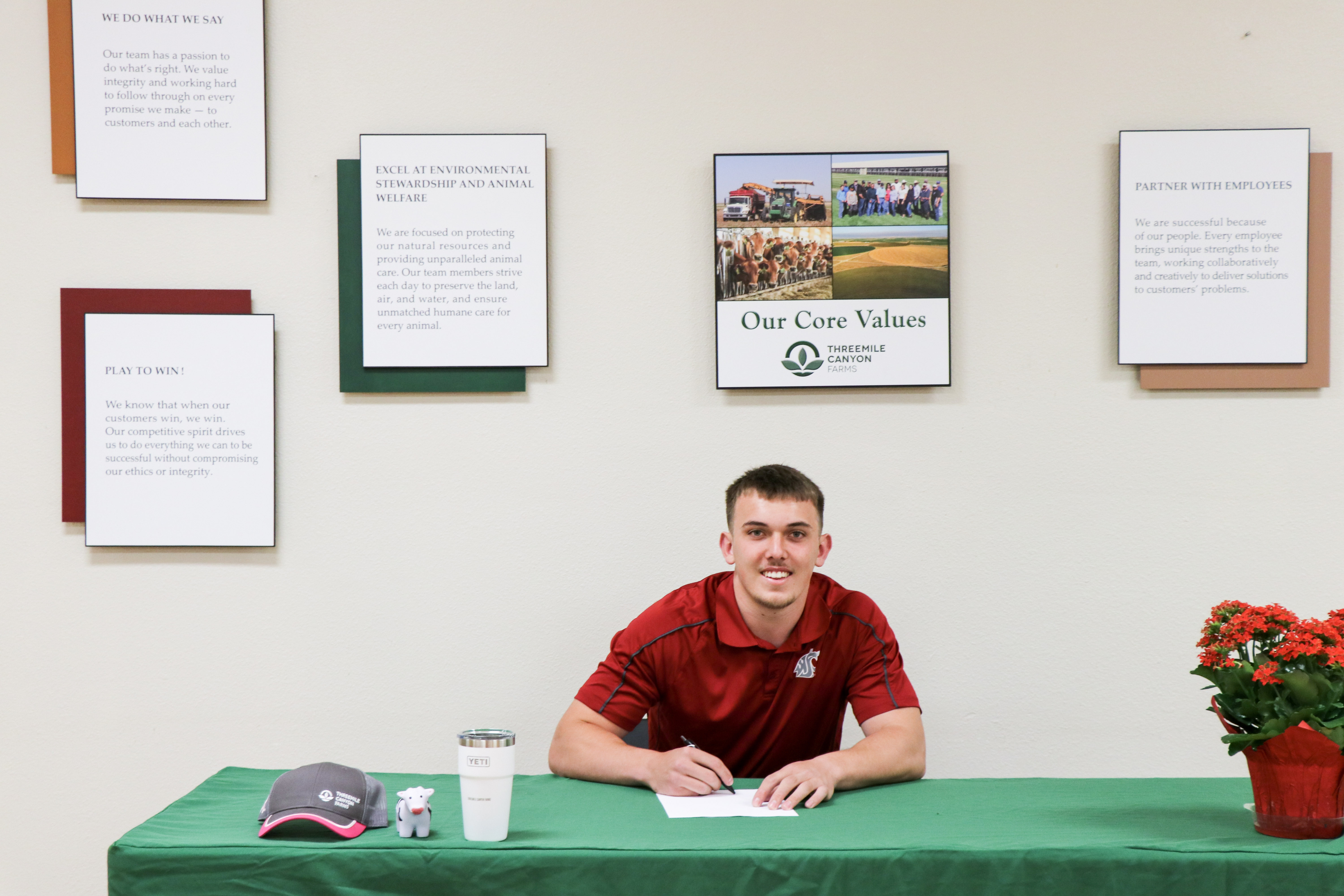 Caden Hottman is a Freshman at Washington State University from Hermiston, Oregon. He is interning in the accounting department, and is pursuing a degree in accounting, with hopes to become a CFO one day. This summer, Caden is looking forward to seeing real-world applications of the concepts he sees in the textbooks and have a taste of what his future will become.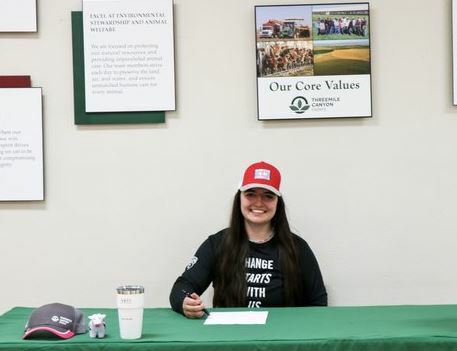 Aliyah Pineda is a dairy intern coming to us from Grangeville, Idaho. She is a sophomore at Washington State University studying Pre-Veterinary Animal Science. This summer, she is most excited to learn about our reproduction program and see the practices that we use. During her internship, she hopes to gain hands-on experience above all.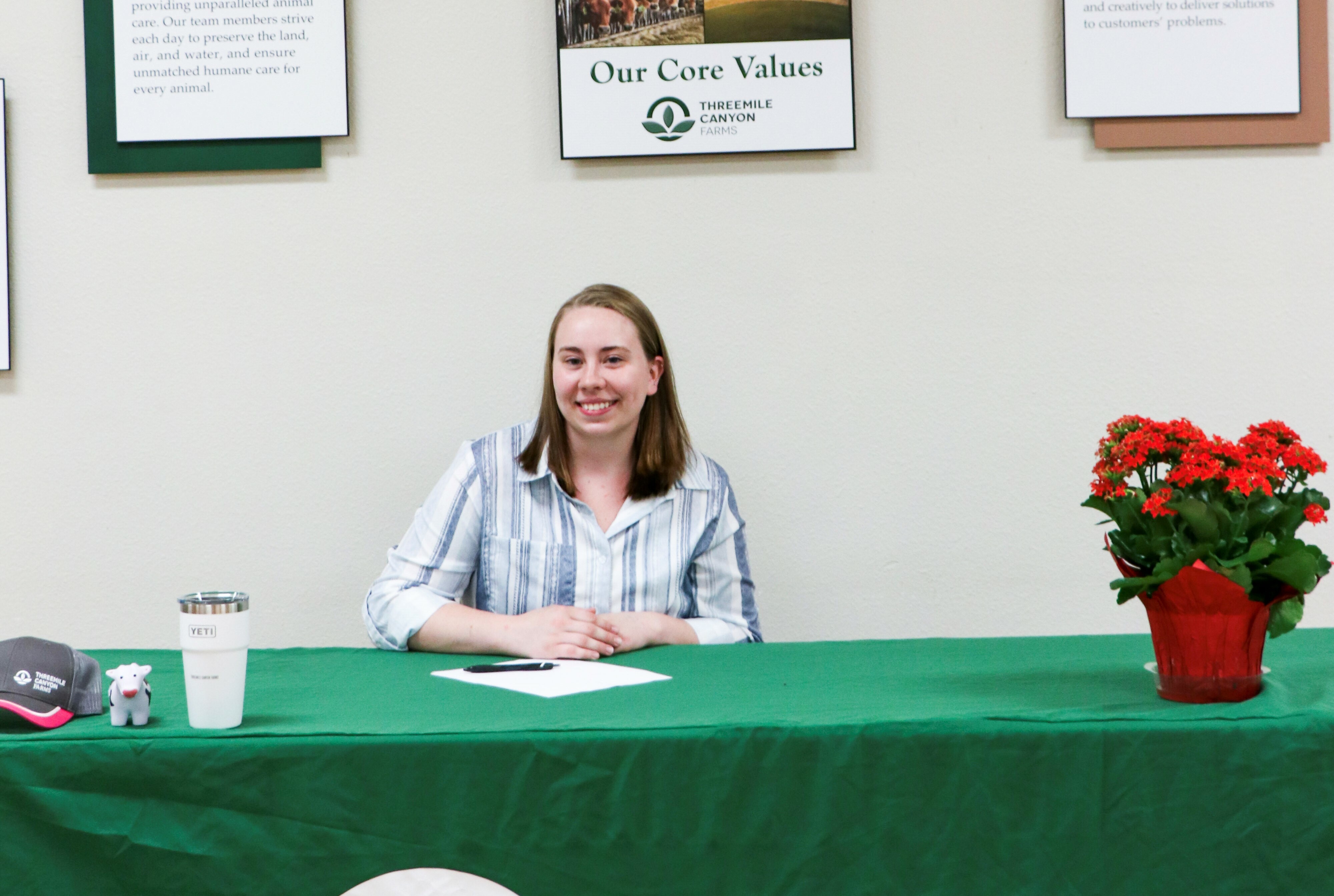 Mackenzie Austin is a Dairy Intern coming to us from Tri-Cities, Washington. She is attending Washington State University, studying Pre-Vet Animal Science. This summer, she is most eager to learn how to milk cows on a larger scale and learn how a large dairy balances diet. She says she is looking forward to gaining more hands-on experience, seeing how the dairy is run, and all the different components it takes to run a dairy.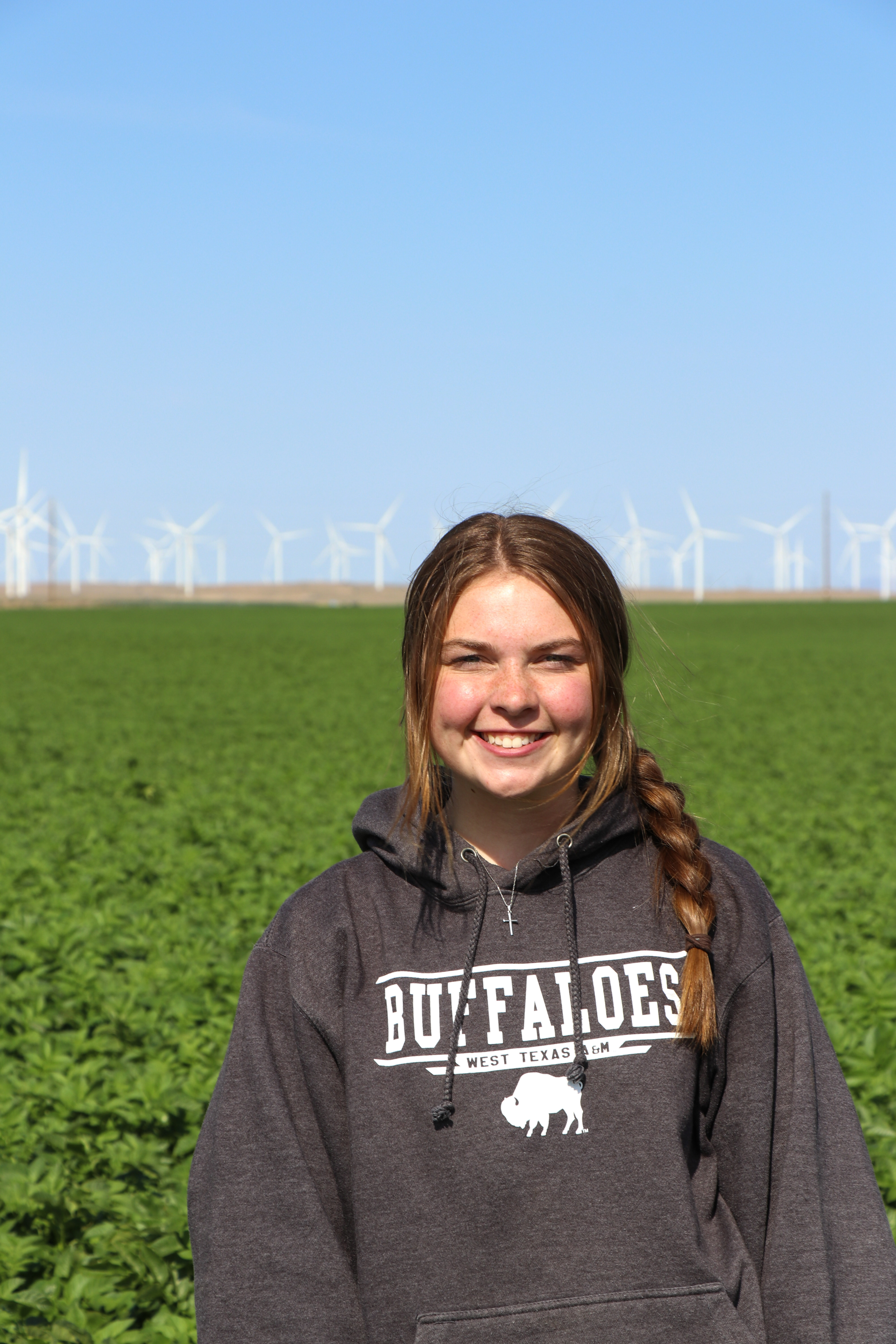 Madison Orem recently graduated high school and will be starting her freshman year of college in the fall. She will be attending the University of Idaho for a degree in Animal Science and Agriculture Business.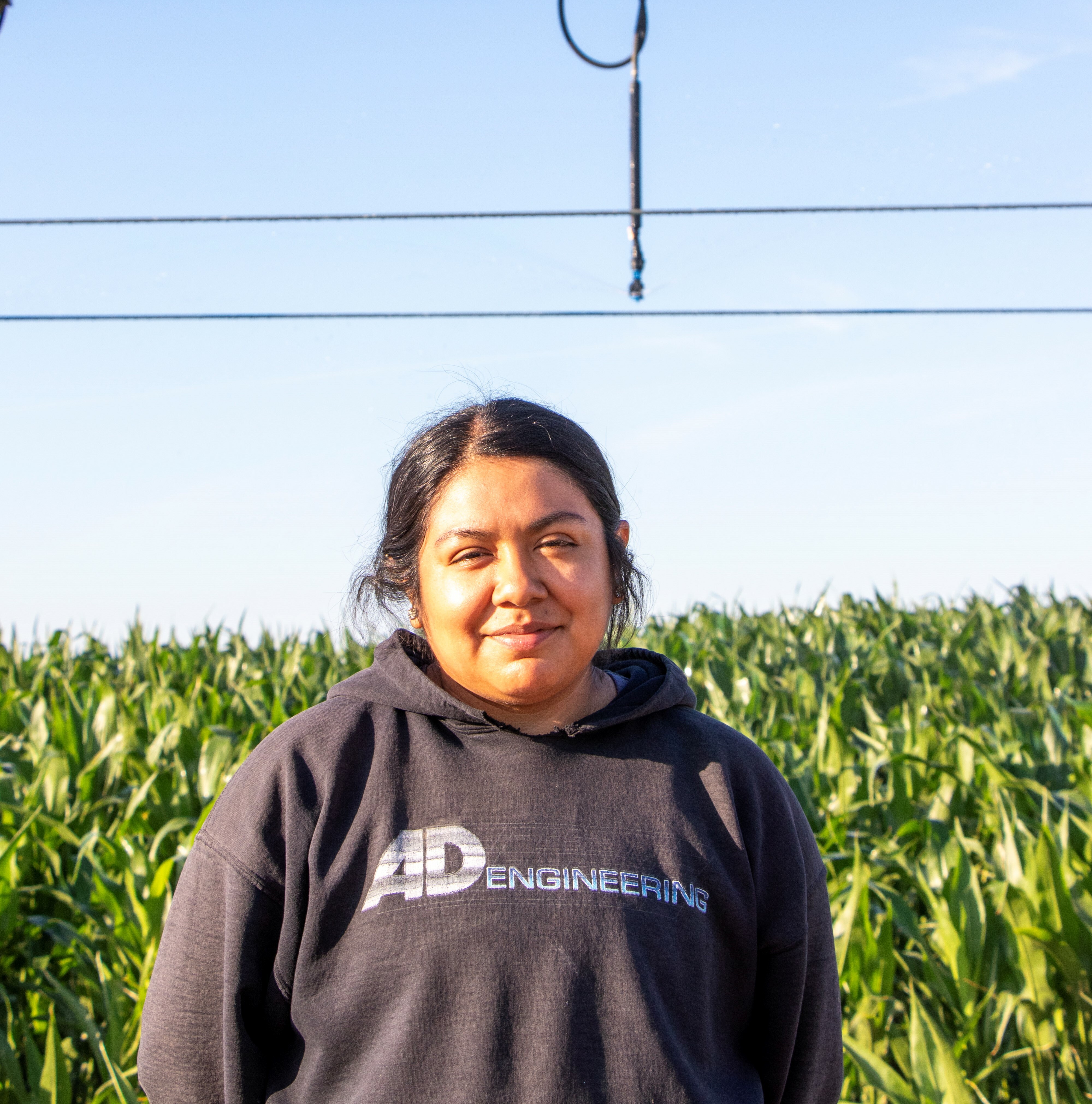 Giovanna Garcia is a first year Agronomy Intern from Hermiston, Oregon. She is a senior at Oregon State University studying Agriculture Science with a minor in Animal Science. Over the summer, she looks forward to gaining a better understanding of what working in the agronomy/crop production sector of agriculture is like and gain first-hand experience in seeing what all goes into producing the food that feeds the world.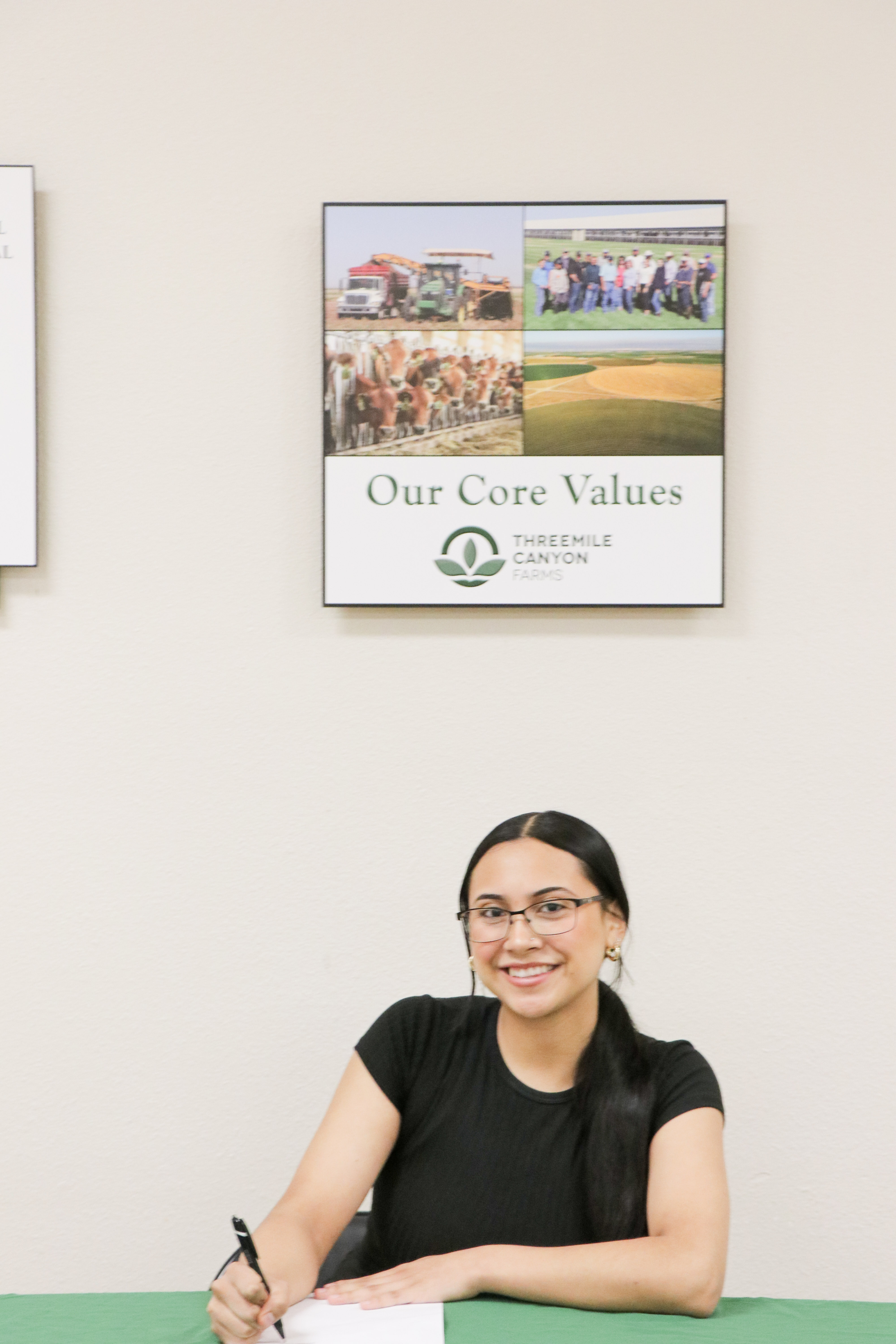 Marisol Pacheco Madrigal is from Boardman, Oregon, and is a Junior attending Oregon State University for a degree in Business Administration with a minor in Finance. This summer she is looking forward to gaining hands-on experience with real-world accounting projects, gaining industry knowledge, and exposure to different areas of accounting.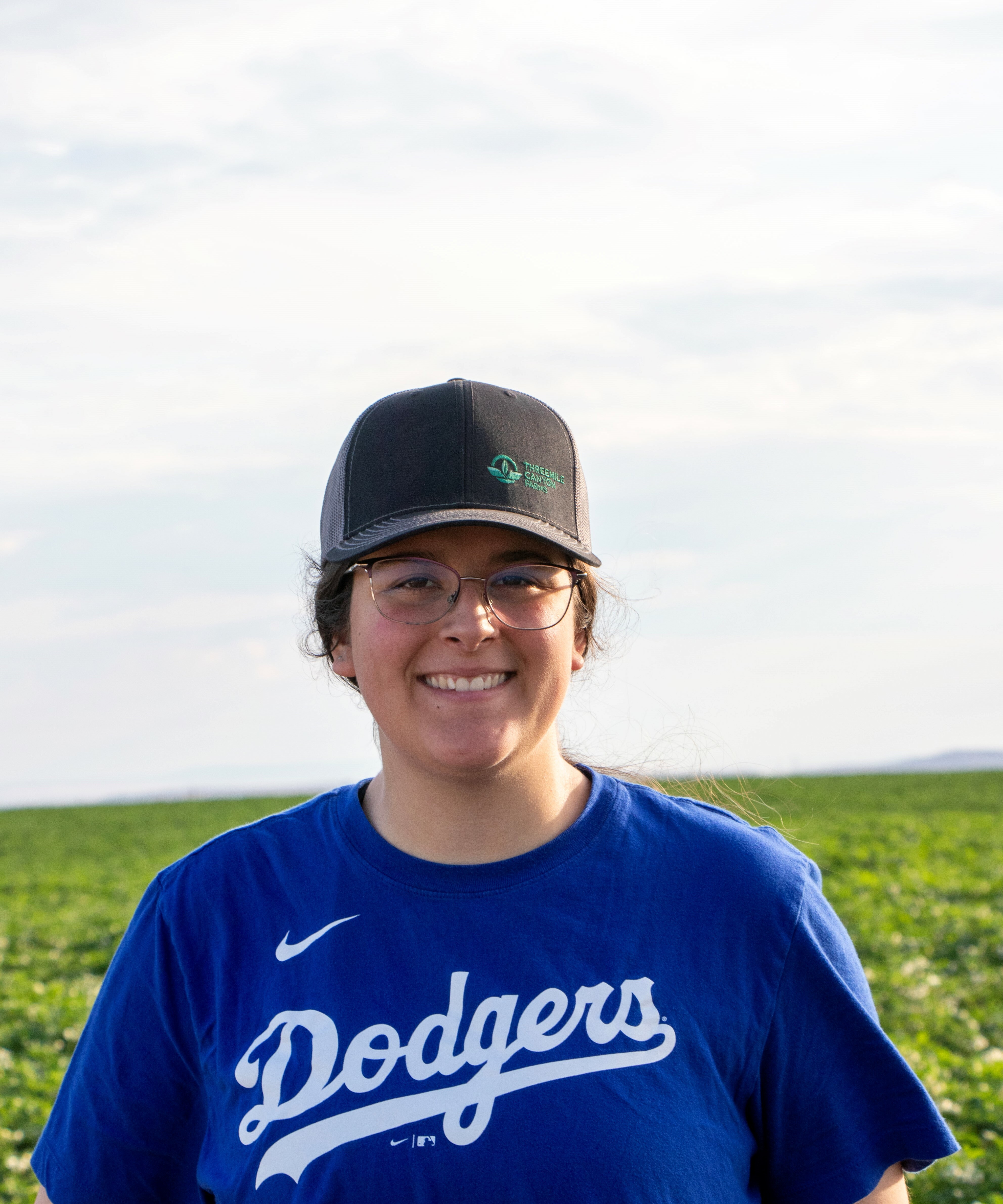 Makaila Lantis is from Boardman, Oregon, and is attending the University of Idaho. At U of I she is working towards a degree in Crop Science. During her internship, she looks forward to gaining experience and absorbing as much information as possible. She is excited to see pests and weeds and see the strategies used to handle them