Threemile's Own Greg Harris Provides Leadership on Global Potato Issues
Earlier this month, Greg Harris, Threemile Director of Farming and Agronomy was voted in as Chairman of the Oregon Potato Commission (OPC). The OPC represents the industry in educational, trade development, research, legislative affairs, and public relations activities. Threemile partners with a number of industry organizations to advance the interests of agriculture. In February, Harris traveled to Washington DC for the National Potato Council (NPC) Summit, and most recently traveled to Lake Tahoe for the NPC summer meeting. To celebrate his achievement and share about the OPC we sat down with Harris to ask a few questions: 

What are the different roles you have served within the OPC?
"I have been a commissioner the last four years, and at the last meeting I was voted in as the new Chairman, which took effect July 1. I have been involved in the research committee for the last 15 years, and the Oregon representative to the Northwest Potato Research Consortium since it was started in 2010. I'm also an Oregon representative on the National Potato Council."

In your role what are the different things you do?
"Research is the primary focus of the OPC, so understanding what research is needed and what is currently underway has been a focus of mine.  Threemile has participated in several national research studies to better understand potato pests, crop yields, and soil health. We also spend time in Washington DC advocating for research dollars, support for our land grant universities, market access issues, and nutrition issues.  We're proud to promote Oregon Potatoes throughout the state.  One of the cool things we are doing promotion wise is partnering with Beaver Sports to get potatoes highlighted throughout the year on Beaver Sports Broadcasts and banners at games."
How does the OPC help Threemile succeed? 
"The OPC helps Threemile by funding research that will help us grow higher quality potatoes with reduced inputs like fertilizers and pesticides along with new variety research to produce varieties that require reduced inputs due to higher fertilizer and water efficiency, pest resistance, drought and climate change resiliency."
What is your favorite part about being involved with this organization?
"I like being on the cutting edge of potato research that will improve the potato industry and I get to serve with a great group of fellow commissioners with the same goal."
Why are industry groups like this important?
"There is strength in numbers.  The Oregon Potato Industry is stronger as a group than as individual growers.  And we are stronger nationally when we partner with organizations like the National Potato Council and Potatoes USA."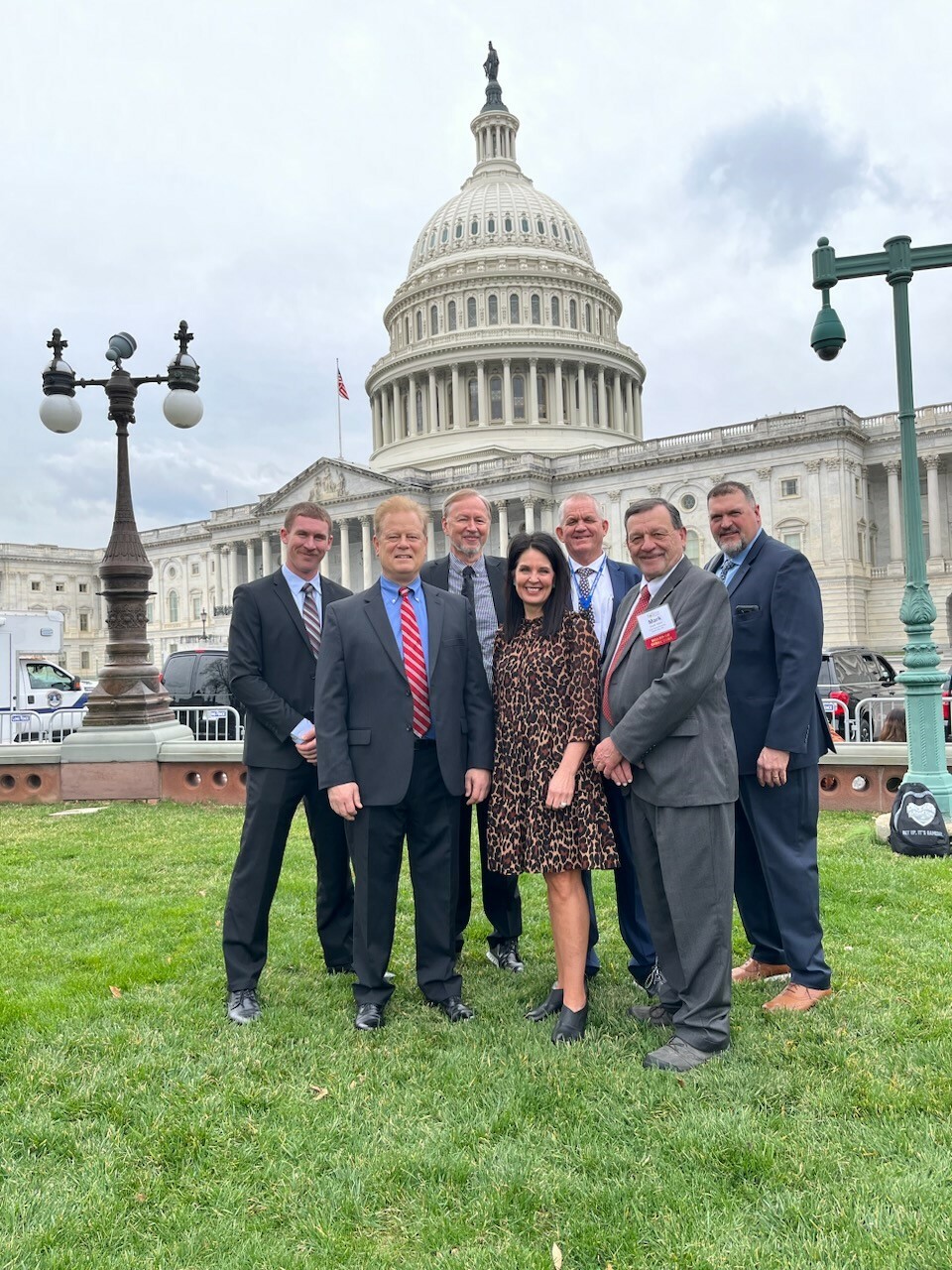 What did you learn at the recent meeting that you brought back to the farm?
 "The recent meeting mostly focused on national issues.  For example, we discussed the federal Farm Bill, which will likely not happen this year, we discussed labor reform, and market access issues which saw a recent success with opening up Mexican markets for fresh US-grown potatoes.  We also discussed recent implications of the recent "waters of the United States" ruling by the Supreme Court which will define how the Clean Water Act is applied in coming years."
What are the different things you did on your Washington DC and Lake Tahoe trips?
"Lake Tahoe was mainly an update meeting on national issues.  One of the issues where we took some action is new language that will be proposed for pesticide labels regarding drift, runoff and different best management practices that could be incorporated.  Next month there will be an EPA tour in Pasco, Washington to help some of the regulators better understand our concerns. During the Washington DC meetings we get general updates, but also focus on discussing key issues that we can impact at the national level, and we set up visits with our legislators on Capitol Hill to discuss key issues. These could be anything from research appropriations in the farm bill to crop insurance, from water policy to potatoes being included in federal nutrition programs like WIC or underrepresented in school lunch and breakfasts. How potatoes are represented in the nutritional guidelines, or trade such as the potential to sell fresh potatoes in Mexico, chip processing chip stock being exported to Japan, or pest quarantine issues. We also have the chance to get updates from various legislators on different natural resource committees. Recently, US Agriculture Secretary Tom Vilsack came to our meeting and gave an update on the Farm Bill and his perspective on agriculture in general."